"Each of you should give what you have decided in your heart to give, not reluctantly or under compulsion, for God loves a cheerful giver."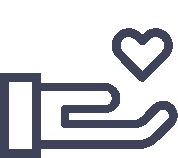 Hope is able to serve Denton's community and college campuses through the generous financial support of its members, alumni, and others who are passionate about seeing college students become mature disciples of Jesus. Our staff is financially supported by individuals outside of Hope through Reliant Mission, but our everyday operating expenses are possible only because of your generous giving. You may setup recurring gifts or special one time gifts to Hope via our secure online service by clicking the "Give Now" button below. Thank you for your gift!


Please consider adding $3 to your gift to help cover credit card fees and make your giving go as far as possible. Thank you!